About the Museum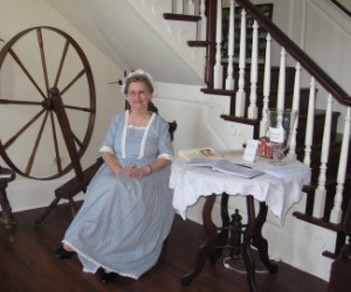 In 2004, the Greene County Museum was just a dream. That dream soon became a reality when the dilapidated home of former Arkansas Governor J. Marion Futrell became available. The house, built in 1908, was actually falling in on itself. The ceiling was on the floor; the floor was on the ground. With perseverance and hard work, the Greene County Museum is now a landmark, a source of pride, and a center of activity for Northeast Arkansas and the surrounding areas. It is also included in the Arkansas Register of Historic Places

Upon stepping into the museum, one is in the Futrell Room, which highlights the governor's achievements while in office from 1933 through 1937. It also features a magnificent staircase and a white marble fireplace.

All of the museum's 14 rooms are filled with treasured, unique, and often irreplaceable artifacts and heirlooms. Each room is dedicated to one aspect of Greene County history. They include the Railroad, Timber and Industry Room, the Native American Nook, the Media Room, the Education Room, the Medical Room, the Sports Room, the Old Kitchen, the Settlers Room, the Pioneer Room, the Greene County Room, the Gift Shop, Military Room, and the Children's Room. As one elderly guest said in reference to the museum, "This represents life."

We invite each of you to visit the Greene County Museum. Take a stroll down memory lane and recall the items your parents or grandparents had in their homes or barns. Bring the children and grandchildren and share the "back when" stories of your family. We look forward to your visit.
---