Paragould History Trail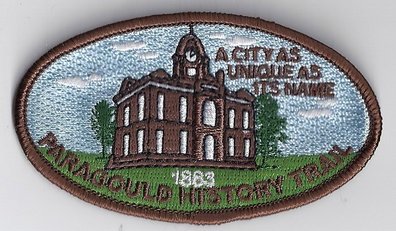 The award winning Paragould History Trail was created in 2010 by Leyton Gassaway to proudly share some of the rich history of her hometown with others. The 2.2 mile handicap accessible trail begins and ends at the Greene County Museum. The self-guided urban hike is suitable for year-round enjoyment.

We encourage you to print as many trail guides and certificates of completion as needed. After completing the trail, commemorate the hike by purchasing a beautiful souvenir trail patch for each hiker at the museum giftshop. Each patch is only $3.00.

Like us on Facebook to see who else is enjoying the Paragould History Trail.
---